Patients will have multiple ways to earn special prizes as a motivation to take pride in their personal oral care. At each visit, patients will earn points in order to achieve gold, silver or bronze level prizes. Here are a few examples of reward worthy achievements:
Good oral care at each visit (No cavities!)
Arrive on time and no missed appointments
"Like" us on facebook
Report card with As and Bs
Documented participation in a sport or community activity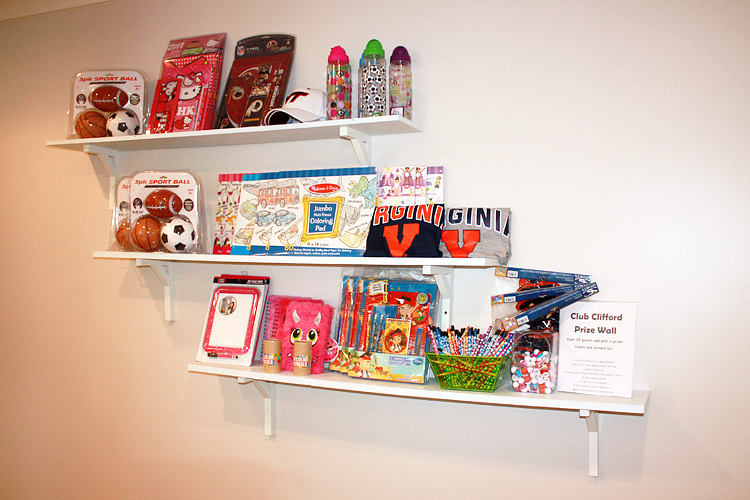 Club Clifford
"Club Clifford" is achieved by having "No Cavities" at your scheduled visit. All patients with "No Cavity " status will enter their name in the "Club Clifford" box and have the chance to win a prize.
Patient Contests
All patients will have a chance to win a special prize through our monthly contests. Visit our office, website and facebook page for details!